Zhang Guoan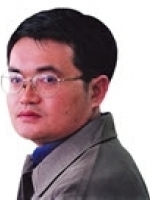 Email:
gazhang@sklec.ecnu.edu.cn
Address:
Zhongshan N. Road 3663,Shanghai 200062, China
Work Experience:
华东师范大学 理学博士(2002)
华东师范大学 副教授(2004-)
Paper:
1. Primary Analysis on Sediment Motion before after 1st Phase Engineering of the Deep Waterways in Changjiang Estuary , Journal of Sediment Research, 6:31-38, 2003.2. Model study of tide-dominated flat profile on Hangzhou Bay, Hangzhou, China, 961-967,ICEC-2003.3. Environmental Effect of Dredging Project in Lianyungang, Journal of Oceanography of Huanghai Bohai seas, 18: 46-56, 2001.