The awarding ceremony for Honorary Professorship of East China Normal University was held in the State Key Laboratory of Estuarine and Coastal Research (SKLEC) on May 29, 2015. Vice President of East China Normal University, Ms. Bing Mei, presented the honorary professor certificate to Prof. Hubert H.G. Savenije. Prof. Savenije said he was very excited to visit the university again, and expressed pleasure with the title. He will continue to devote himself to the cooperative research on estuaries and coasts with SKLEC.
After the ceremony, Prof. Savenije made a presentation on "Predictions in Ungauged Estuaries", and had a warm discussion with the staff and students from SKLEC.
Prof. Savenije is the current President of the International Association of Hydrological Sciences (IAHS), and Chair Professor of Hydrology at Delft University of Technology, the Netherlands. He is mainly engaged in hydrology and water resources research and has a high academic status in the international field of Hydrological Sciences. In 2008 he received the Henry Darcy Medal of the European Geosciences Union (EGU) for outstanding contributions to Hydrology and Water Resources Management. In 2015 Prof. Savenije is awarded the Alexander von Humboldt medal by EGU "for outstanding research in developing regions for the benefit of people and society in the field of hydrology and water resources".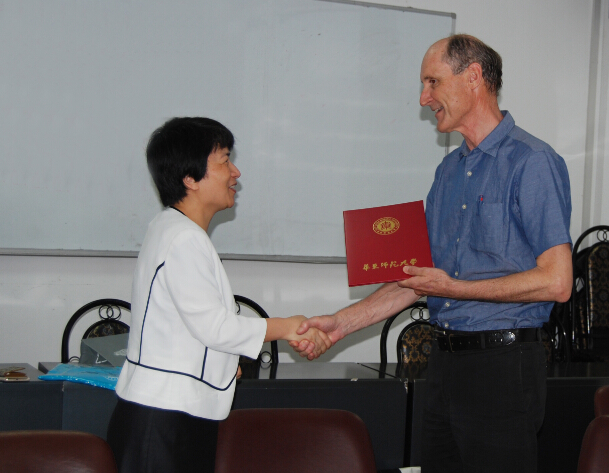 Vice President, Ms. Bing Mei, presents the honorary professor certificate to Prof. Hubert H.G. Savenije