Cheng Jinping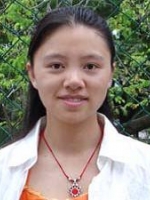 Research Interests:
纳米颗粒物的环境与生态效应
污染物与纳米颗粒物的相互作用与效应
Email:
jpcheng@sklec.ecnu.edu.cn
Address:
Zhongshan N. Road 3663,Shanghai 200062, China
Editorial Position :
Bulletin of Environmental Contamination and Toxicology
Projects:
Managed Projects:
国家自然科学基金青年基金项目:纳米银的毒性效应及机制(2012-2014)
Paper:
Zhang Q., Cheng J. *, Xin Q., 2015. Effects of tetracycline on developmental toxicity and molecular responses in zebrafish embryos. Ecotoxicology, 24:707–719
Xin Q., Rotchell J., Cheng J. *, Yi J., Zhang Q. AgNPS affect the neural development of zebrafish embryos, Journal of Applied Toxicology, DOI 10.1002/jat.3164
Tian L. †, Cheng J. †, Chen X., Cheng SH, Mak YL, Lam PK, Chan LL, Wang M. 2014. Early developmental toxicity of saxitoxin on medaka embryos. Toxicon. 77:16-25
Cheng J †, Gu YJ †, Wang YJ, Wong WT, Cheng SH. 2013. Surface functionalized gold nanoparticles for drug delivery. Journal of Biomedical Nanotechnology, 9(8):1362-9.
Cheng J, Cheng SH. Influence of carbon nanotube length on toxicity to zebrafish embryos. 2012. International Journal of Nanomedicine, 2012, 7: 3731-3739
Cheng J, Flahaut E, Cheng SH. 2007. Effect of carbon nanotubes on developing zebrafish (Danio rerio) embryos. Environmental Toxicology and Chemistry, 26(4): 708-716
Cheng J, Fernando KA, Veca LM, etc. 2008. Reversible accumulation of PEGylated SWCNTs in the mammalian nucleus. ACS Nano 2(10):2085-2094
Cheng J, Zhang YY, Li QG. 2004. Real-time PCR genotyping using displacing probes. Nucleic Acids Research, 32(7): E61