IMBER Regional Project Office
To promote the IMBER (Integrated Marine Biogeochemistry and Ecosystem Research) Science Plan and Implementation Strategy in the Asia-Pacific region, in 2010, Dr. Julie Hall, Chair of the IMBER SSC (2004-2009) and served as Past-Chair in 2010, and Dr. Chen Qun, vice president (now president) of the East China Normal University signed a MOU to establish the IMBER regional project office (RPO) at ECNU. Dr. Eileen Hofmann, the current IMBER Chair, announced the official opening of the RPO in March 2011.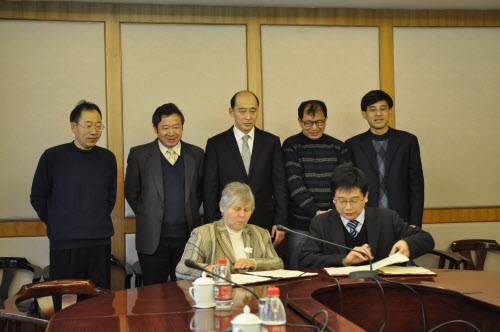 During its first three years, the IMBER RPO has made a significant contribution to the implementation of IMBER research and has brought significant benefits to the internationalization of State Key Laboratory of Estuarine and Coastal Research at ECNU. IMBER and ECNU agree to continue their collaboration. In October 2013, Eileen Hofmann, IMBER Chair, and Ziqiang Zhu, vice-president of ECNU signed the MOU on behalf of IMBER and ECNU.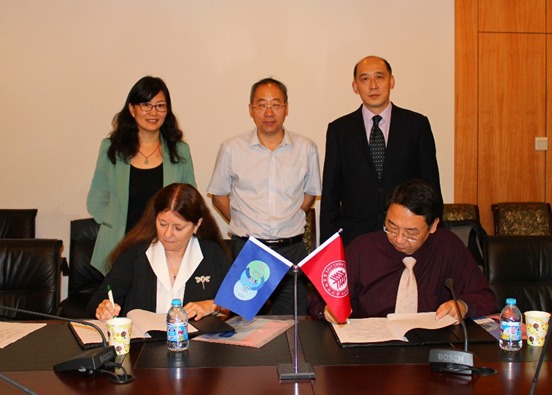 Office address:
IMBER Regional Project Office (RPO)
State Key Laboratory of Estuarine and Coastal Research (SKLEC)
East China Normal University (ECNU) 3663 North Zhongshan Road, Shanghai
China 200062
Tel: +86 21 52135432
Fax: +86 21 52135432
Office email: imber@ecnu.edu.cn
Staff:
Dr. Yi Xu

Deputy Executive Officer
Ms. Fang Zuo

Administrative Assistant