Zheng Liang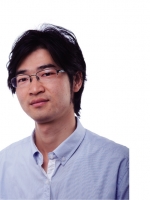 Research Interests:
Investigating function genes which are vital for development and reproduction of aquatic life
Determining and monitoring biological impacts of environmental contaminants using proteomic and genomic methods
Address:
Zhongshan N. Road 3663,Shanghai 200062, China
Education Experience:
2008-2011 Graduate School of Fisheries Sciences (Ph.D Degree), Hokkaido University, Japan
Paper:
Liang Zheng, Jianlan Yu, Huahong Shi, Liang Xia, Qi Xin, Qiang Zhang, Heng Zhao, Ji Luo, Wenhai Jin, Daoji Li, Junliang Zhou (2015). Quantitative toxicoproteomic analysis of zebrafish embryos exposed to a retinoid X receptor antagonist UVI3003, Journal of Applied Toxicology. DOI 10.1002/jat.3099.
Liang Zheng, Ting Xu, Daoji Li, Junliang Zhou (2014). A representative retinoid X receptor antagonist UVI3003 induced teratogenesis in zebrafish embryos. Journal of Applied Toxicology. DOI 10.1002/jat.3051.
Liang Zheng*, Yoshie Senda, Syuiti Abe. Perturbation in protein expression of the sterile salmonid hybrids between female brook trout Salvelinus fontinalis and male masu salmon Oncorhynchus masou during early spermatogenesis. Animal Reproduction Science. DOI: 10.1016/j.anireprosci.2013.03.002.
Liang Zheng, Kefeng Yu, Chunhong Yuan, Xichang Wang, Shunsheng Chen, Ikuo Kimura and Kunihiko Konno (2012). Characterization of Myosin Subfragment-1 of Summer and Winter Silver Carp (Hypophthalmichthys molitrix) Muscle. Journal of Food Science, 77(9): C914-C920.
Huahong Shi , Pan Zhu, Zhi Sun, Bo Yang, Liang Zheng (2012). Divergent teratogenicity of agonists of retinoid X receptors in embryos of zebrafish (Danio rerio). Ecotoxicology, DOI 10.1007/s10646-012-0900-9.
Liang Zheng*, Hiroyuki Tanaka and Syuiti Abe (2011). Proteomic analysis of inviable salmonid hybrids between female masu salmon Oncorhynchus masou and male rainbow trout O. mykiss during early embryogenesis. Journal of Fish Biology, 78: 1508–1528.
GaoFeng Qiu, Liang Zheng and Ping Liu (2008). Transcriptional regulation of ferritin mRNA levels by iron in the freshwater giant prawn, Macrobrachium rosenbergii. Comparative Biochemistry and Physiology - Part B: Biochemistry & Molecular Biology, 150(3): 320-325.